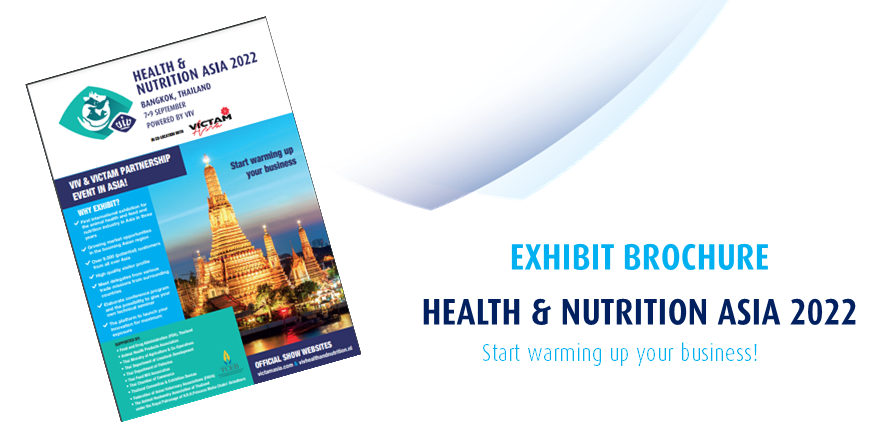 VICTAM and VIV made the summer headlines worldwide for co-organizing a much awaited show in Asia. Many important companies will update the sector on latest trends and services for livestock, poultry & aqua development. With this event, companies can start warming up their business in the Asian market that haven't witnessed any big event since two years.
Exhibiting at Health & Nutrition Asia and VICTAM Asia will give you access to Asia; the world's fastest growing market.
With the ongoing pandemic, countries are adapting fast to the ever-changing travel requirements. For all the latest news regarding covid travel restrictions & exemptions, please visit this page. It will come handy while you are in the process of planning your trip. Read more>
Gives access to world's fastest
growing market, Asia.
9000 visitors are expected
from around the world.
The combination of VIV & VICTAM
attracts top delegations.
Bangkok, filled with luminous temples and palaces, is the perfect place to explore when you are attending Health & Nutrition Asia and VICTAM Asia, by VIV and Victam. Find more information on planning your trip to Bangkok and enjoying your stay in the city.
DON'T MISS A THING, SIGN UP FOR OUR NEWSLETTER
IMPACT
Halls 9-10
Greater Bangkok
Thailand
Dates
7-9 September 2022
Opening hours
10:00 am - 6:00 pm