TOTAL ANIMAL FEED AND HEALTH EVENT FOR ASIA
Start warming up your business!
COVID-SAFE TRAVEL – SIMPLIFIED REGULATIONS
Starting May 1, 2022 Thailand Pass no longer requires a PCR test upon arrival or any quarantine.
It's however advised to check the airlines policies and entry requirements of transiting countries. 
After registering online for the Thailand Pass, vaccinated travellers have to submit their vaccination certificates online and not-vaccinated travellers a negative PCR test result. The Covid regulations for exhibitions entrance are reduced to simply keeping hygienic measurements (temperature check and hand disinfection at the entry) and wearing the face masks during the event. A Rapid Antigen Self Test may be asked beforehand to each attending person for networking nights with food and beverages, as the guests would be removing their masks during that time.
We will be regularly updating this page to help you plan your trip to Thailand well in advance. Read more >
Health & Nutrition Asia and VICTAM Asia, by VIV and VICTAM, is a 3-day trade show at IMPACT, Bangkok. VIV has the largest worldwide network in health & nutrition and is best-connected in Asia; Victam is the world's largest feed & grain event.
The combination of these key show organizers offers a unique platform that can help you tap Asia, world's fastest growing market.
VIV & VICTAM PARTNERSHIP IN ASIA
The international trade show organisers behind VIV and VICTAM, after a couple of postponements due to the pandemic, will finally stage the co-location of their respective shows Health & Nutrition Asia and VICTAM Asia, thus presenting in Bangkok at the IMPACT venue in September 2022 the much awaited Total Animal Feed and Health event for Asia.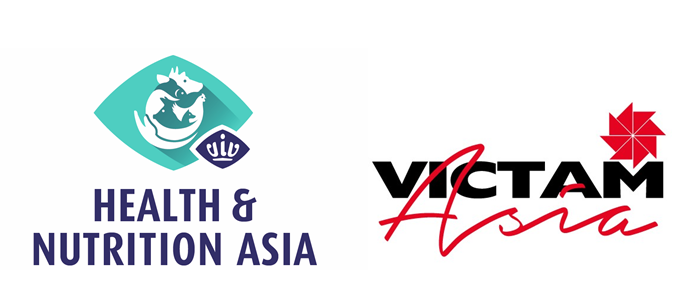 HEALTH & NUTRITION ASIA AND VICTAM ASIA IN NUMBERS
Gives access to world's fastest
growing market, Asia.
9,000 visitors are expected
from around the world.
The combination of VIV & VICTAM
attracts top delegations.
DON'T MISS A THING, SIGN UP FOR OUR NEWSLETTER
IMPACT
Halls 9-10
Greater Bangkok
Thailand
Dates
7-9 September 2022
Opening hours
10:00 am - 6:00 pm